TEAM-WORK   •   TEAM-PLAY   •   TEAM-PADDLE
The Ultimate Experience in Teamwork
Managed by Pinnacle Pursuits in collaboration with the Sudden Impact Paddling Club at Cultus Lake, this Dragon Boating Adventure is a unique corporate experience at the lake to promote physical health and fitness, collaboration, teamwork, leadership development, and fun!
Led by a professional team of dragon boat coaches, steerers, and group facilitators, participants will learn the skills to work together to paddle safely, paddle fast, and have tons of fun on these sturdy 20-person boats, all whilst enjoying the breathtaking beauty of Cultus Lake.
Option: Water 'n Land – Paddle 'n Play! For larger groups and full-day programs, we can combine a group adventure on the water with a series of land-based events and team-building experiences where teamwork, strategy, problem
solving, and positive collaboration are key to a team's success. Based on your learning and leadership goals, these land-based events could include our Pinnacle Pursuits' Team Spirit Challenge, Orienteer's Pursuit, Amazing Adventure Race, our Wild Skills™ Leadership courses, and other amazing team-building possibilities…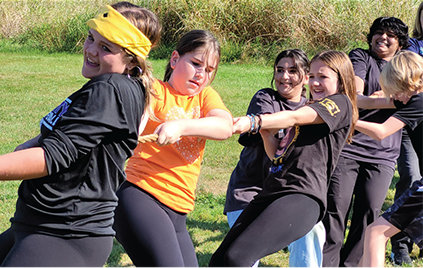 Benefits:
Strengthen team connection & bonds
Tackle unique team challenges together
Build a powerful sense of team spirit
Share a unique adventure to remember!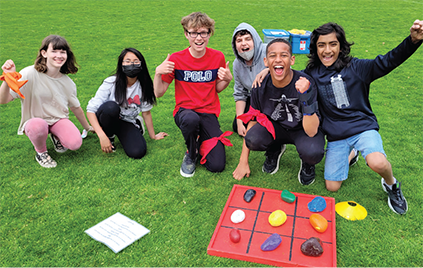 Features:
Ideally suited for 40-160 pax; allow 2.5 – 6hrs
Thorough safety briefing/canoe orientation
Can include icebreakers & creative debrief
Easily tailored to specific team objectives
"Pinnacle Pursuits is a forward thinking, outside of the box company that strives to bring the best out of everyone and everything life has to offer…a fantastic company to work with!"
Steve Olah, Principal, Meadowridge Independent School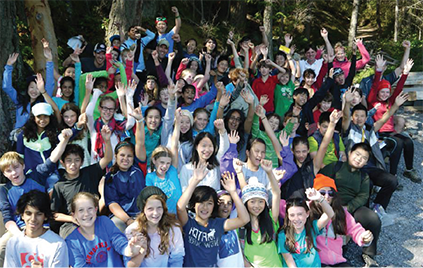 Sudden Impact Paddling Club